Honey & Co chefs, husband and wife team, Sarit Packer and Itamar Srulovich, are sitting contentedly at our kitchen table podding peas and broad beans for supper.
They've spent the afternoon prepping for their guest chef course at the Ballymaloe Cookery School. They live in Central London, run two mega successful and much loved restaurants and a deli called Honey & Smoke in Fitzrovia.
Each is jam packed with guests who absolutely love their homey Middle Eastern food. There's something particularly welcoming, warm and comforting
about Sarit and Itamar's places and it's the kind of food we love to eat, who isn't addicted to scooping up dollops of hummus or baba ganoush on ashtanur flat bread or pitta.
They both love cooking and have since they were five. They originally met in the kitchen of a posh Italian Restaurant in Israel but decided to emigrate to London, where they worked in the Orrery, it's worth knowing that Sarit was pastry chef for Ottolenghi and executive head chef at Nopi, both sensational restaurants.
This is their third guest chef appearance at the Ballymaloe Cookery School (read about their 2015 visit here). They love coming to Ireland and their idea of heaven is being able to wander through the farm and gardens, pick the leaves and petals for the salad, dig potatoes, snip off the blossoms from the zucchini, licking their lips at the thought of how they will prepare them. Real cooks are endlessly excited by beautiful produce and exciting new flavours.
They have searched the highways and byways of the Middle East for the best spices, sumac, za'atar and best street food. Their enthusiasm is infectious, even strangers sometimes share recipes with them – they endlessly try to recreate the flavours of their childhood and home country. Honey & Spice is like a tiny Aladdin's Cave with shelves packed with the best Middle Eastern ingredients, which I've discovered I can now order online to recreate their recipes from their three books.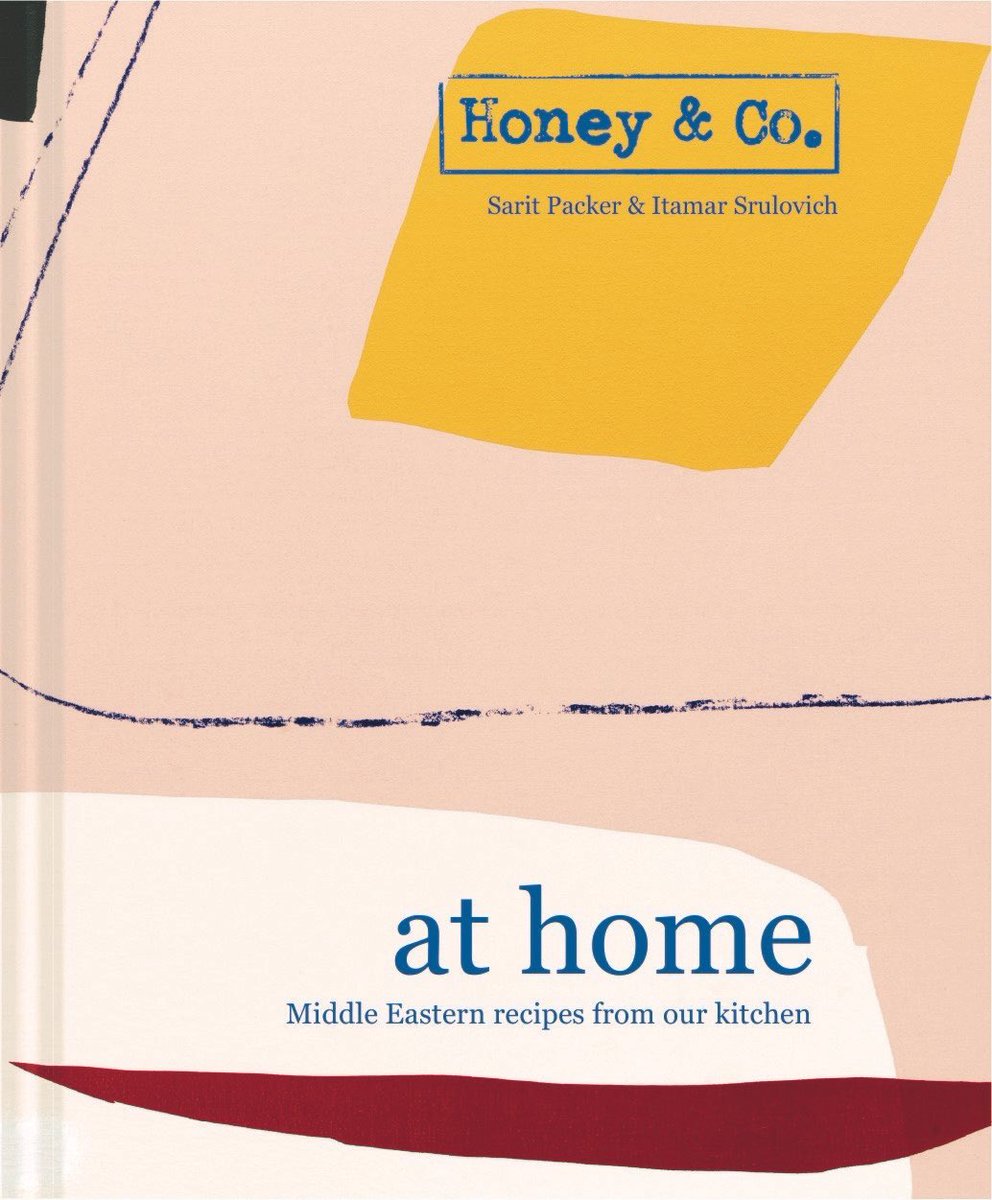 Honey & Co, Honey & Co The Baking Book
and the recently published Honey & Co At Home, which has already become many of their devotees favourite.
The format of Honey & Co At Home is different to the two previous books and includes recipes, For Us Two, For Friends, For the Weekend, For a Crowd…at the end of the book there's an excellent section entitled For the Kitchen, a sort of store cupboard section of spice mixes, pickles, relishes & sauces. The book is worth the price for this one chapter alone. Their harissa, ras el hanout and tahini has certainly added zing to my dishes, I also love the pithy and the self-deprecating writing.
It's also worth checking out the Honey & Co podcast The Food Talks available on iTunes and Spotify to download and several segments on YouTube where they are cooking favourite dishes in their inimitable way.
25 Warren St., Fitzrovia, London, W1T 5LZ Tel: + 44 2073886175
52 Warren St., Kings Cross, London W1T 5NJ Tel:
+ 44
2073886175
216 Great Portland Street, London W1W 5QW Tel:
+ 44
2073886175