On a recent reconnaissance trip to Northern Ireland, it's not too strong to say I was blown away by the explosion of artisan food and drink producers. After three action packed days, I struggled home on the train resembling a 'bag lady' with large totes overflowing with produce – so many delicious new finds...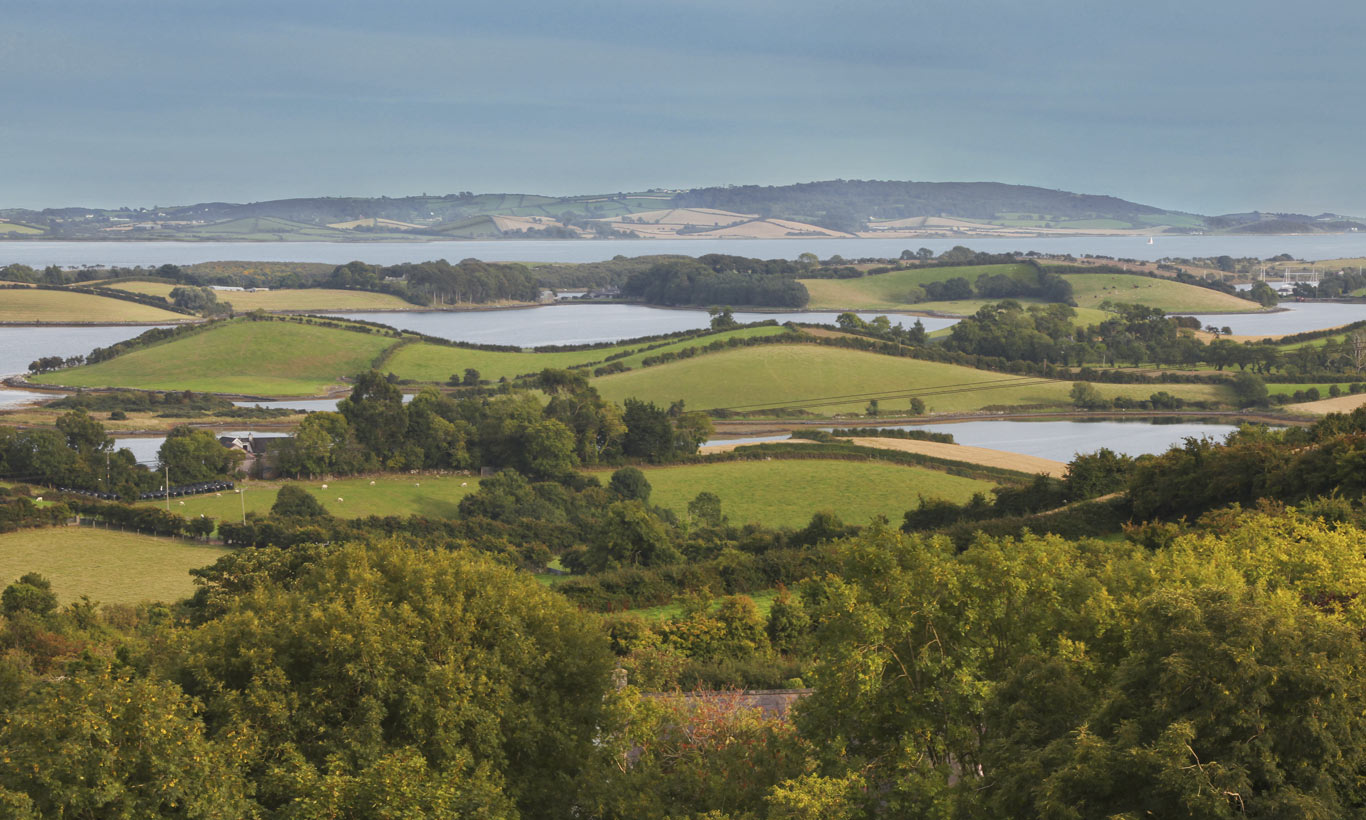 Image: Ireland.com
My adventure began in the Strangford Lough region. I was collected from lovely Clandeboye after a particularly good breakfast of freshly boiled eggs and unctuous Clandeboye yoghurt made from the milk of Lady Dufferin's fine herd of Jersey cows – Seek out this yoghurt, its superb and I don't use that word loosely.
After a meandering drive around beautiful Strangford Lough, we arrived at the Echlinville Distillery outside Kircubbin. It's the first newly licensed distillery in Northern Ireland in 125 years. Since its establishment in 2012 it's at the forefront of Ireland's spirits renaissance and is the home of some of the North's best known spirits, including Jawbox Gin, Dunvilles Irish Whiskey and lots of innovative work going on here with barrel aging in various woods... We particularly enjoyed a 12 year old Dunville's single malt, aged in a PX barrel, the return of an icon originally introduced in 1808.
After our tour and tipple, it was on to the little town of Comber to the super cool indigenous and independent Indie Füde shop. Owner Johnny McDowell bounced out to greet us, his little deli/cum café was packed with small batch artisan products from all over the island of Ireland but particularly the North.
Fantastic charcuterie from Broughgammon Farm and Ispini, Boerwors from Hellbent, Buffalo Salami from Ballyriff, Buchanan's Irish peat smoked back bacon with a delicious layer of fine back fat, Abernethy's handmade butter made in Dromara from the cream of the grass-fed cows and then a whole counter of wonderful artisan cheese. Blue Buck, of course, but also several I hadn't tasted before: a Sperrin blue, a triple cream cheese from Ballylisk of Armagh called Triple Rose. An oak smoked Drumlin Cheddar from Silka Cropp of Corleggy fame in Co Cavan.
I also found some smoked anchovies from East Coast Seafoods and a loaf of french village bakery sourdough - how about that for a picnic?
Image: yelp.com
Johnny is properly passionate about local foods and loves to do things differently from eco-friendly packaging, bold designs to bespoke gift ideas, always trying to surprise and innovate. Follow Indie Füde (www.indiefude.com) to find out about their cookery demos and pop up supper clubs, Will Brown was cooking up a storm while we were there getting ready for that evenings supper club.
Next day we explored the mid Ulster region – First stop the Lough Neagh Fisherman's Co-Op in Toomebridge, Co Antrim. Several fishermen were sorting their nets under the watchful eye of a flock of herons on the weir over the River Ban which runs through the 45 mile Lough Neagh. I'd particularly asked to visit this fishery.... we've been enjoying the tender Lough Neagh smoked eel at Ballymaloe for many years.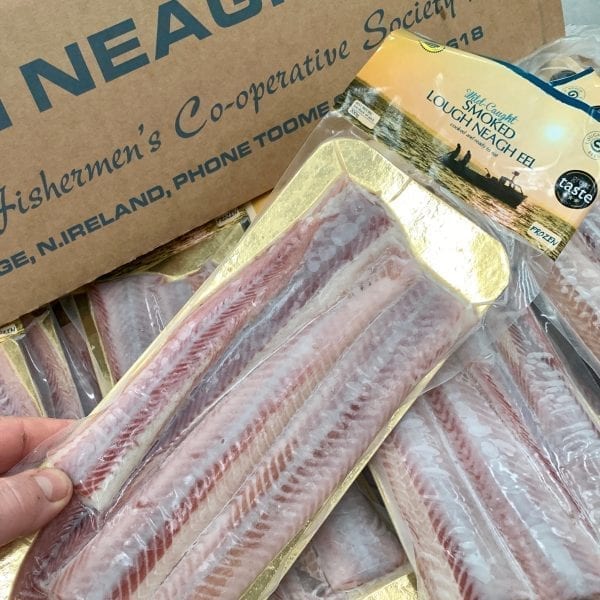 Both silver and brown eels thrive in the lough. They love dark and stormy nights before a new moon, the eels become restless and move down the river to start their epic 5,000 mile journey back to the Sargasso Sea, carried along on the Gulf stream. The fishermen wait in their flat bottomed boats, with their traditional cogull nets and hooks to harvest the fat charged eel, carrying on a tradition and passing on the skills that date back to the Mesolithic times
Cathy Chauhan and Pat Close showed us round the interpretive visitor centre and science room where school children learn about the intriguing history and life cycle of the eel.
Over 400 tons of Lough Neagh eel are caught and processed every year in line with careful conservation guidelines. A large part of the catch are shipped to Holland for smoking and to Billingsgate in London for the production of jellied eel.
By the way fresh eel is my favourite fresh water fish, and that's also available from the Lough Neagh Co-op.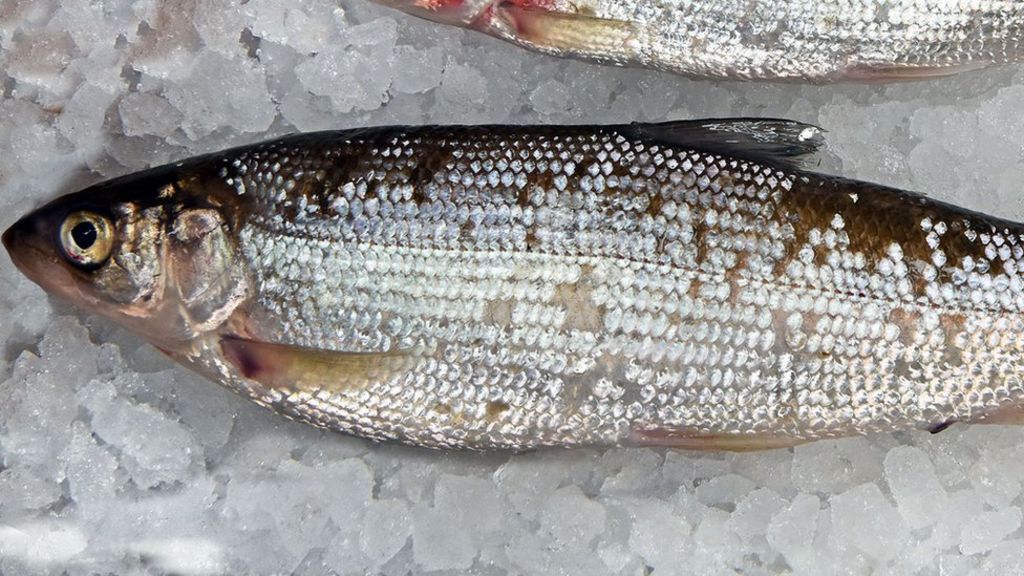 Lough Neagh pollan - which has a special European status. bbc.co.uk
But what I didn't know was that Lough Neagh is also home to many other species including dollaghan, a wild brown trout, perch, roach, bream, pike and pollan, an ancient fish species which dates back to the Ice Age and is unique to Ireland. I tasted it both fresh and smoked by North Coast Smokehouse and love it.