The Limerick Milk Market was buzzing on Saturday morning, throngs of eager customers on a mission to fill their shopping bags with goodies from the more than 70 stalls tucked into the market square, protected from the elements by an elegant canvas canopy.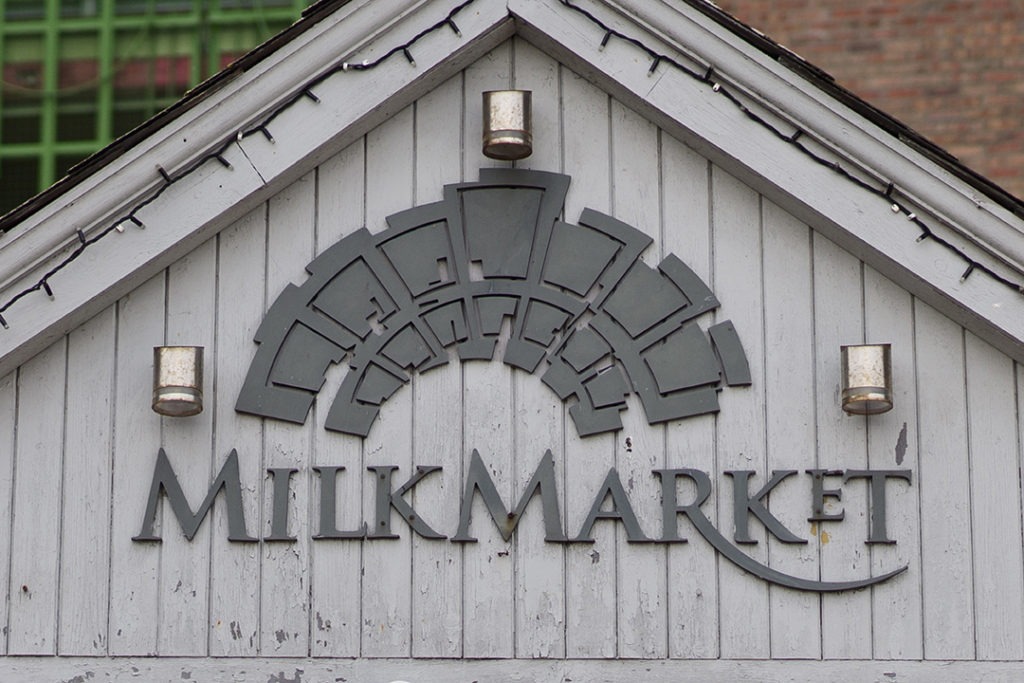 I love the way every Farmers Market has its own vibe and unique collection of stall holders – yet the banter is the same, customers so grateful for the opportunity to buy beautiful artisan produce directly from local producers and what a choice. . . .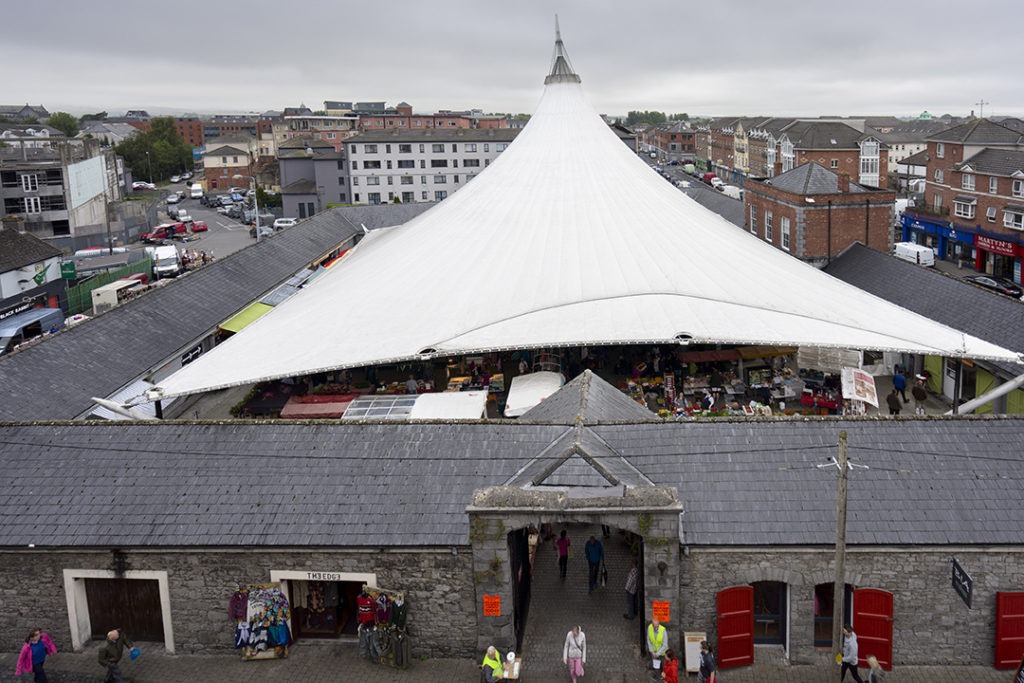 Mimi Crawford was all out of raw milk by 11 o'clock but still had just a few joints of her organic beef and pork and a couple of beautiful chickens from her regenerative farm in Cloughjordan in Co Tipperary. Delighted to find Oliver Beaujouan from Castlegregory with his brilliant selection of charcuterrie from happy outdoor Tamworth pigs "no vaccines, no GM or soy in the feed". I also bought some dilisk and a delicious guanciale as well as the garlic salami. Sefik from Turkey was busy juicing fresh pomegranates and oranges and had a tantalising array of borek.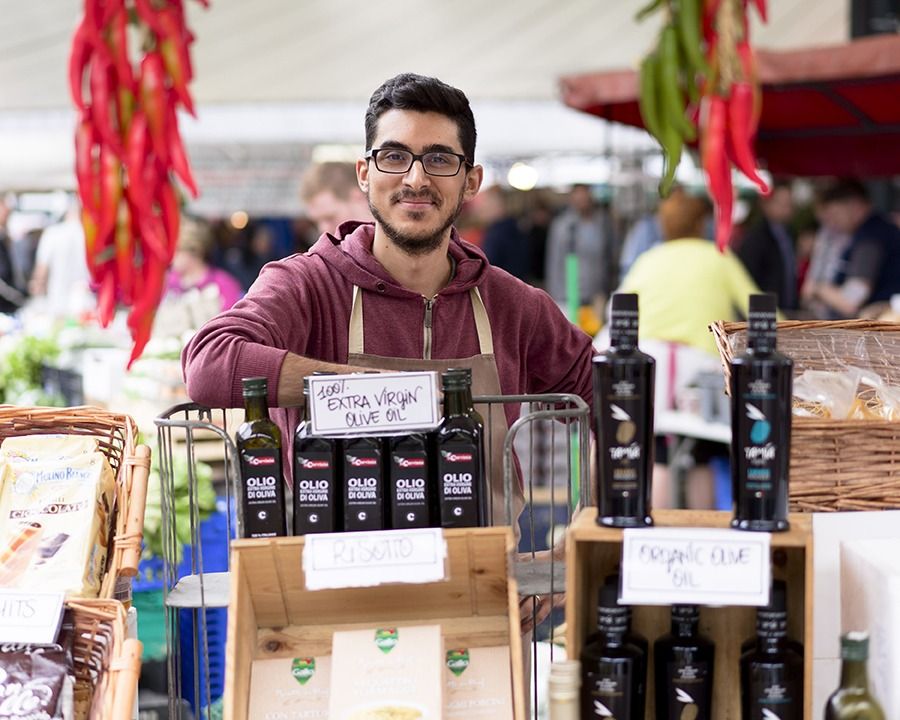 Country Choice was humming and loaded with temptations. Round the corner, people were bonding in the long queue for the Country Choice toasted baps, sandwiches and rolls – well worth the wait. Peter and Mary Ward's daughter Evie's also award winning NutShed stall is close by, selling what many consider to be the very best nut butters available in Ireland.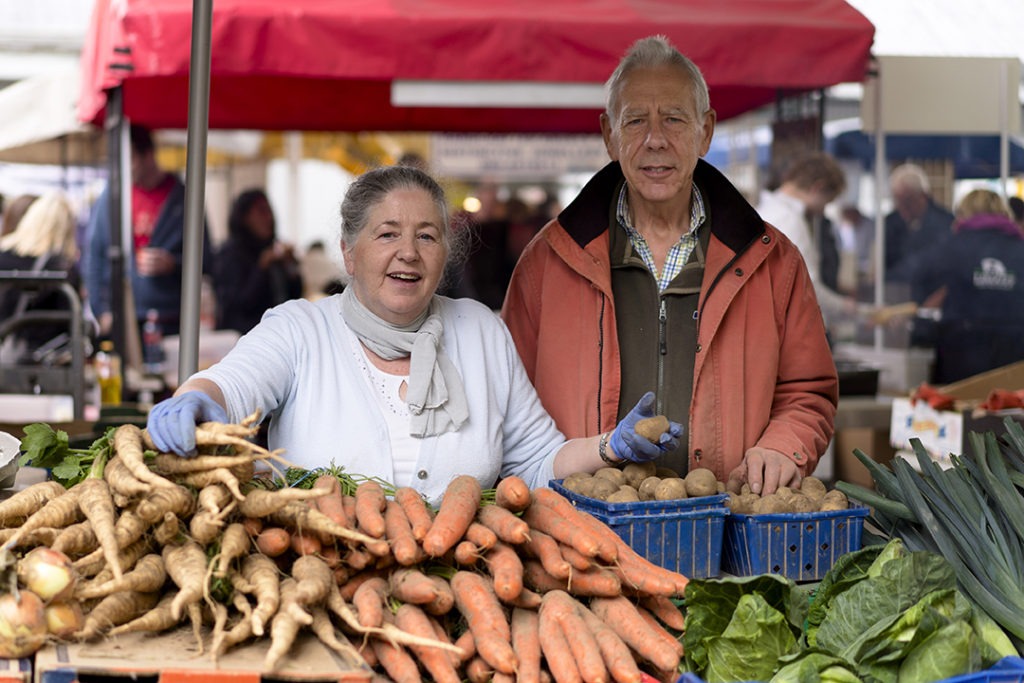 The Sushi Truck was also doing a roaring trade, luscious cannoli across the way, artisan breads, tempting home baking, beautiful bunches of flowers, floury British Queens potatoes all the way from Wexford side by side with bric a brac. A tremendous selection of local homegrown vegetables and fruit. Crunchy Spiralaetos anyone? Tiermoyle honey with hazelnuts or walnuts.

Upstairs, Ciara Brennan was all smiles on her Happy Food at Home stall with a selection of plant based, vegetarian and vegan salads. A mesmerizing selection of olives, Toonsbridge Buffalo Mozzarella and many other good things on the Olive Stall.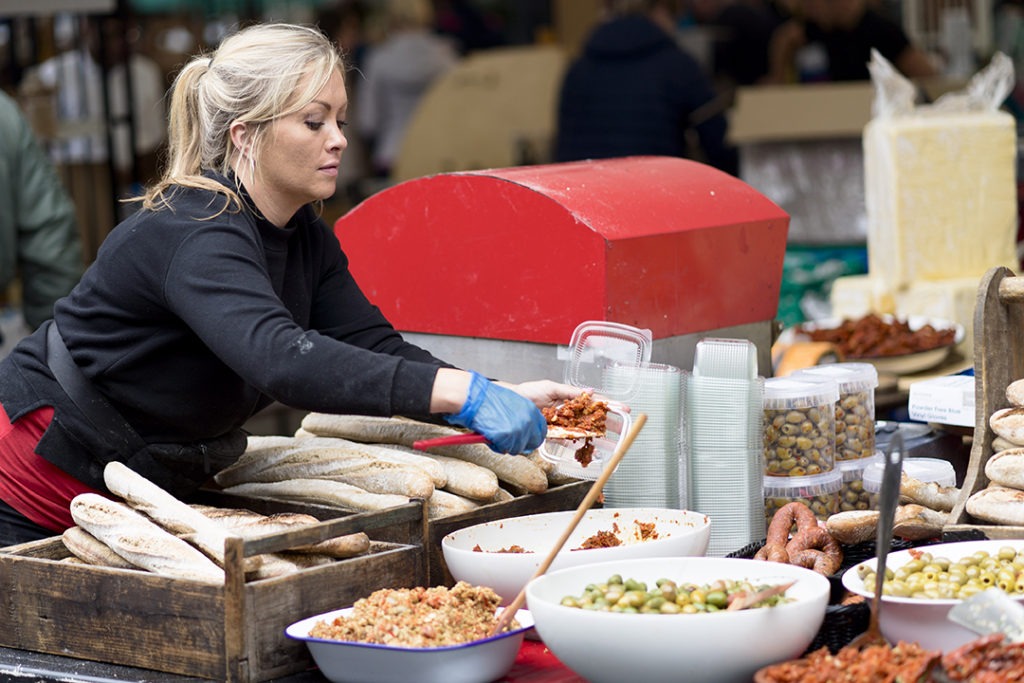 Round the side of Country Choice, I made another exciting discovery Foragers called Thalli foods was behind her hessian covered stall, with an intriguing selection of wild foods from land and seashore - fat rosehips, wood and sheeps tongue sorrel, sea blite, water pepper, yarrow, wild garlic pickles, fennel and sea blite kraut, elderflower vinegar . . .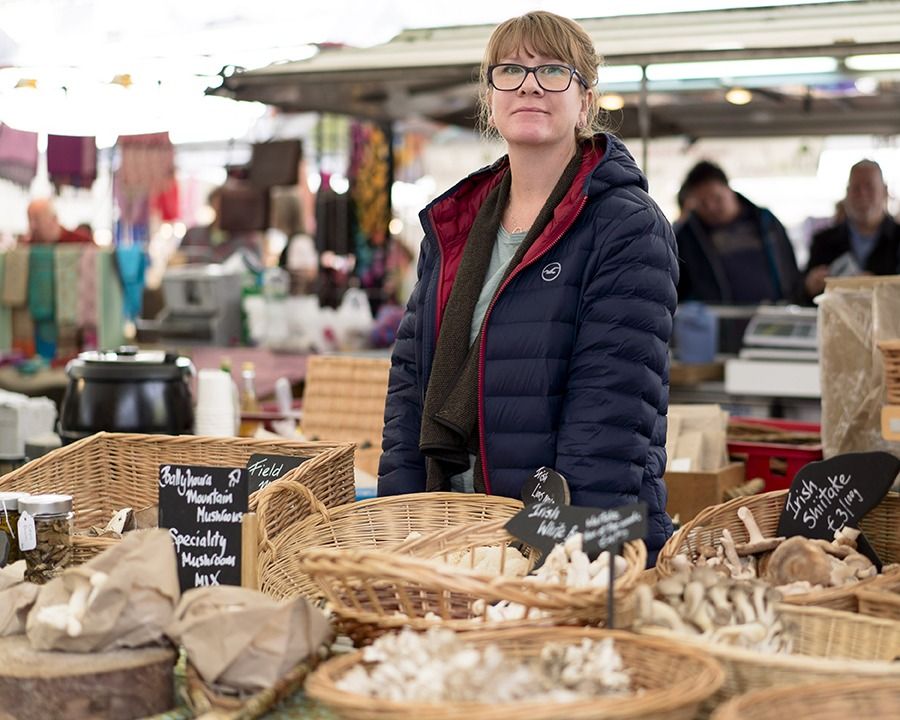 There were many more stalls around the perimeter of the market, including pork and bacon from Cloncannon Bio Farm in Moneygall.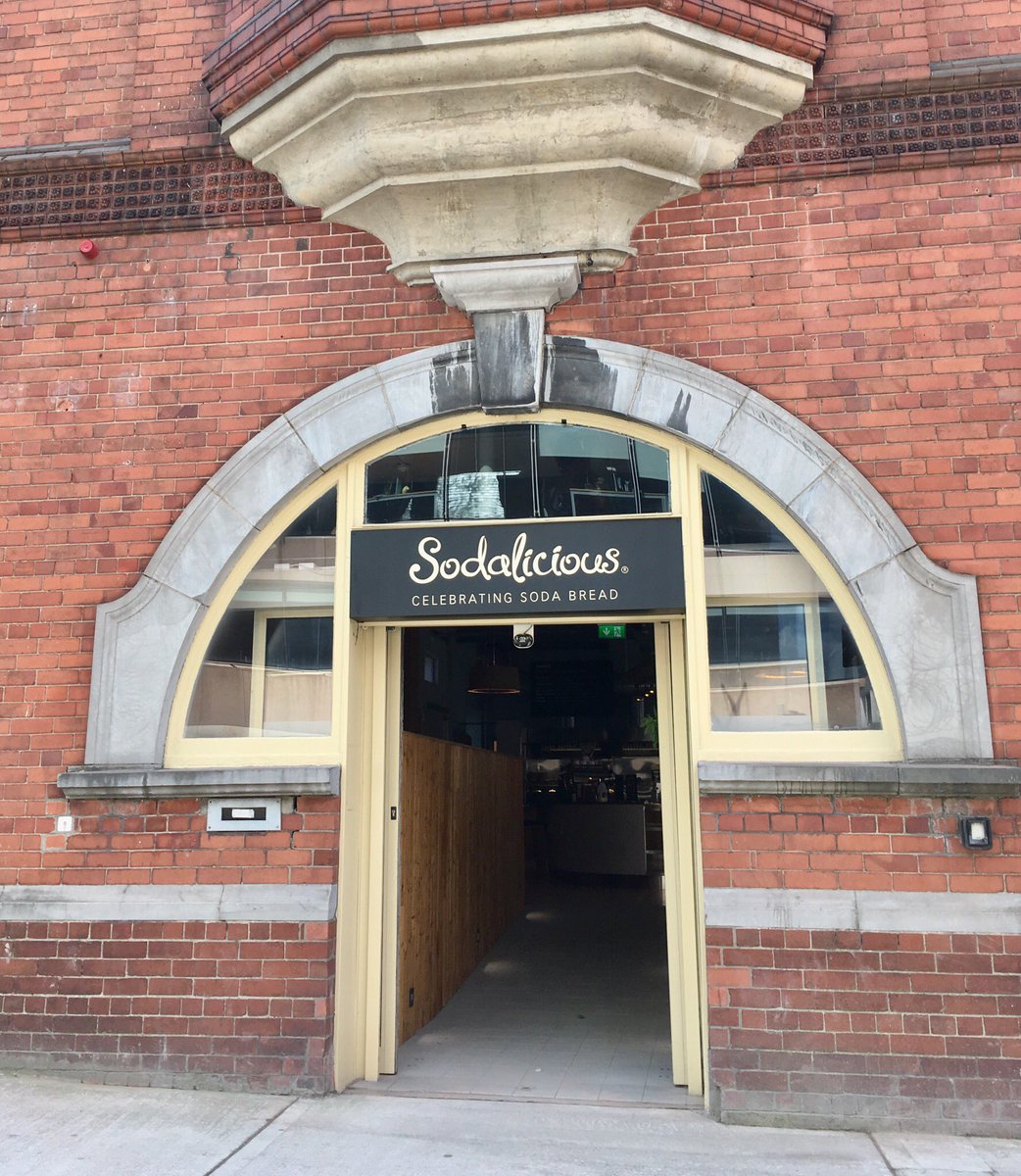 By then my bags were laden with many good things for a picnic but I really wanted to check out Sodalicious on Lower Cecil street owned by Ballymaloe alumni, Jane Conlan. An inspired concept where virtually everything on the menu is based on, or served with brown or white soda bread or scones in their many incarnations. Delicious food in a contemporary space, worth seeking out.. . .


Alexander Findlater & Co Food Hall is another contact for your list. If you visit Limerick, find time to head to the Hunt Museum for their latest exhibition. Then back to Glin Castle, one of Ireland's loveliest places to take a relaxing break.